Designing process is unique and different for every one of your customers. Currently, we do not offer a designing service, but here are few tips on how you can easily design and upload layouts for your Amber albums/artbooks.
1. Choose the product you want to order.
2. Design your photo album / artbook with the layout template below:
File Requirements
File format: .JPG
Resolution: 300dpi or above
Bit depth: 8-bit
Color gamut: RGB / sRGB
Logo file on album cover: .AI outlined format, max. 3" x 3"
Understanding Spreads, P, and Pages of a Book
Spread or P
A spread is the same as a P, also same as 2 pages that left and right pages viewed together, such as the two pages visible whenever you open a book.
Page
A page is either the left-hand page or right-hand page of a book.
Understanding Page Layout
Bleed Area
Everything within the bleed area (0.125" / 3mm) with be trimmed. However, you should extend your image to the edge of this area for a full page design without border.
White Border
Leave minimum 0.39" / 10mm width of border if necessary.
Safe Area
Anything inside this area is safe, so you will want to keep all your important content here.
Center Line
This is the crease or the center folding line of the album. Avoid placing human facial features and text across this line.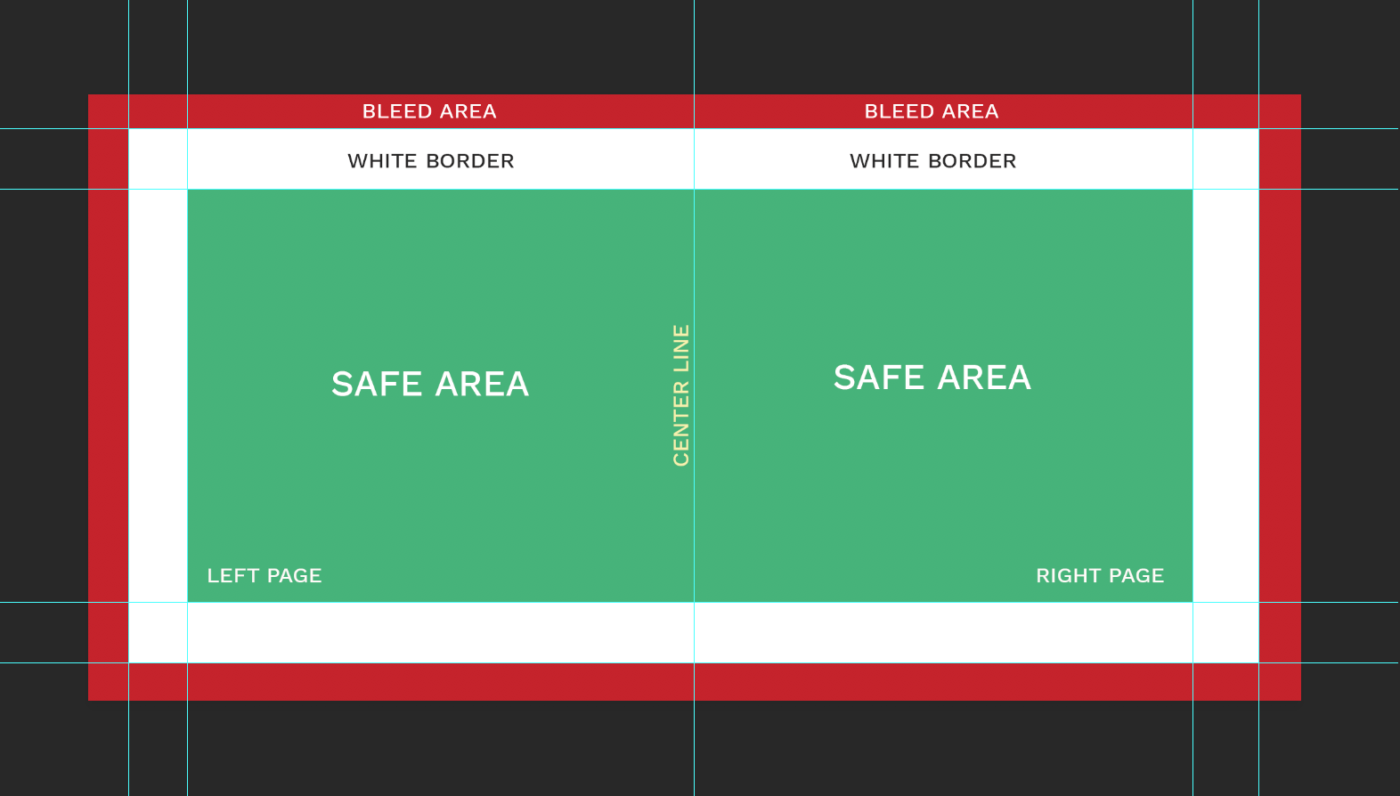 1. Place your image in the safe area, leave 0.39" or 10mm white border if necessary.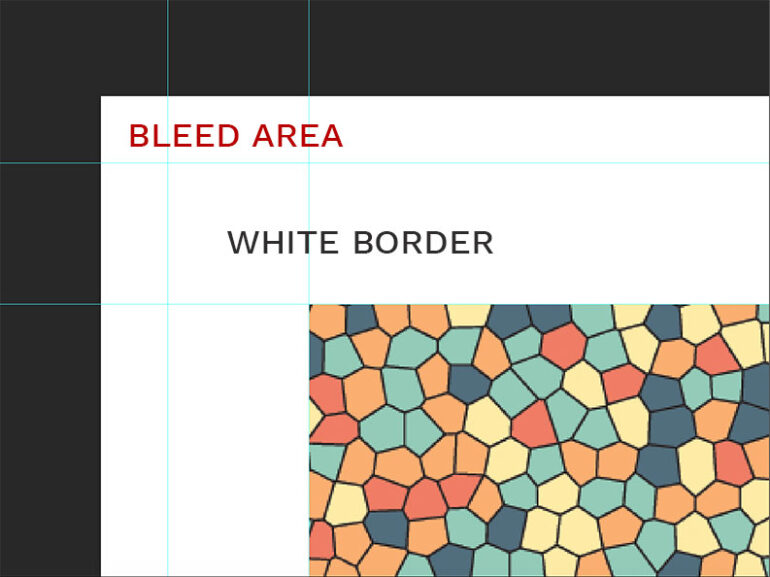 2. Expand your image to the bleed area for full bleed design.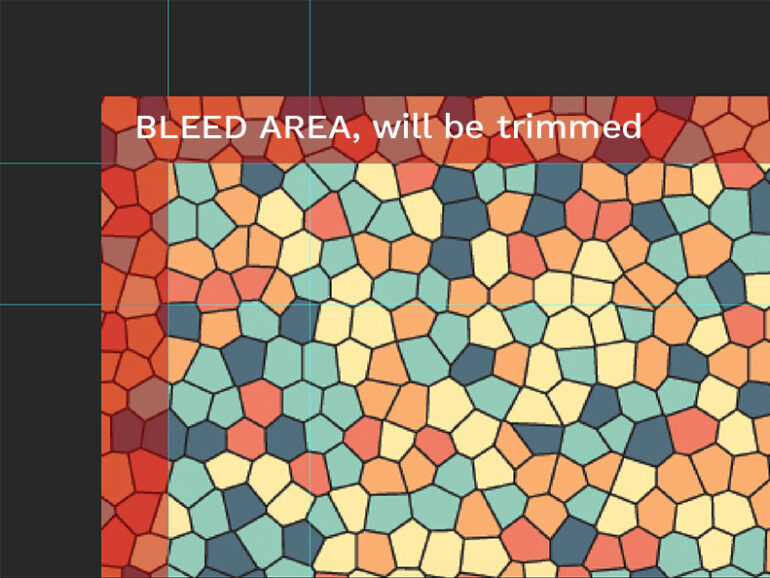 1. Do not leave less than 0.39" or 10mm white border.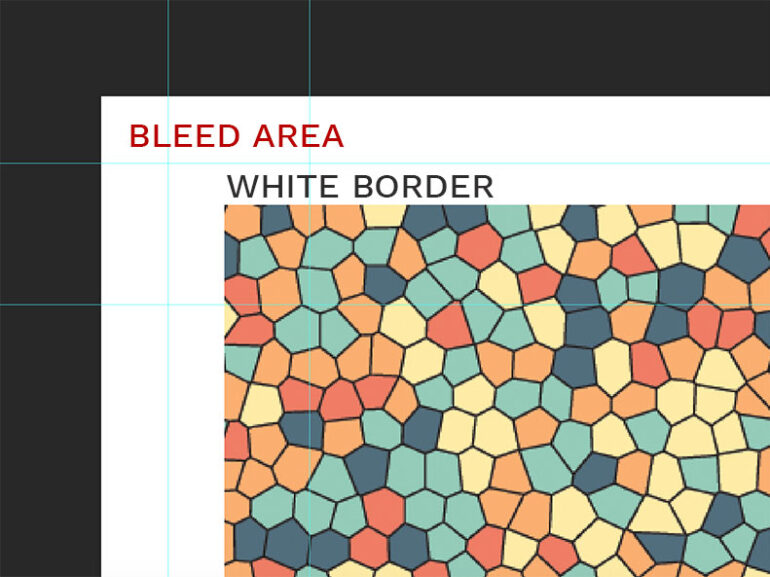 2. Do not place facial features or text across the center folding line.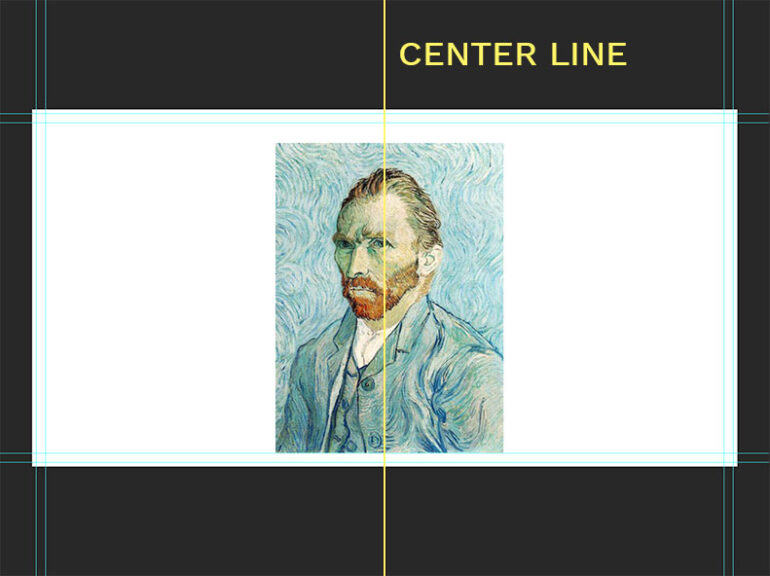 For more information or assistance on designing your photo album, please contact us at cs@amberconcept.com